Regular price
RM69.00 MYR
Regular price
Sale price
RM69.00 MYR
Unit price
per
Sale
Sold out
Certified Halal Jakim

100% Natural

Lab Tested
Stay energized and healthy while caring for your family. Embrace motherhood confidently. Boost lactation, increase hemoglobin levels during pregnancy, and aid digestion during confinement. Empower yourself as a mom!
What to expect

Nourishes and boosts energy.
Acts as a milk booster.
Increases hemoglobin reading for pregnant mothers.
Supports digestion and prevents constipation after childbirth.
Ideal for

Ideal for men, women and children above 2 years old.
How to prepare

Infuse one cube in 200- 250ml of hot water. Stir well until cube dissolves. Put ice to drink it cold. One may experiment the cubes in meals as well.

Can be consumed anytime since it is caffeine-free.

Recommended in the morning as energy booster.
Package information

10 cubes of Red Dates & 10 cubes of Goji Berry
Ingredients

Molasses Jaggery Powder, Dried Red Dates, Dried Goji Berry
View full details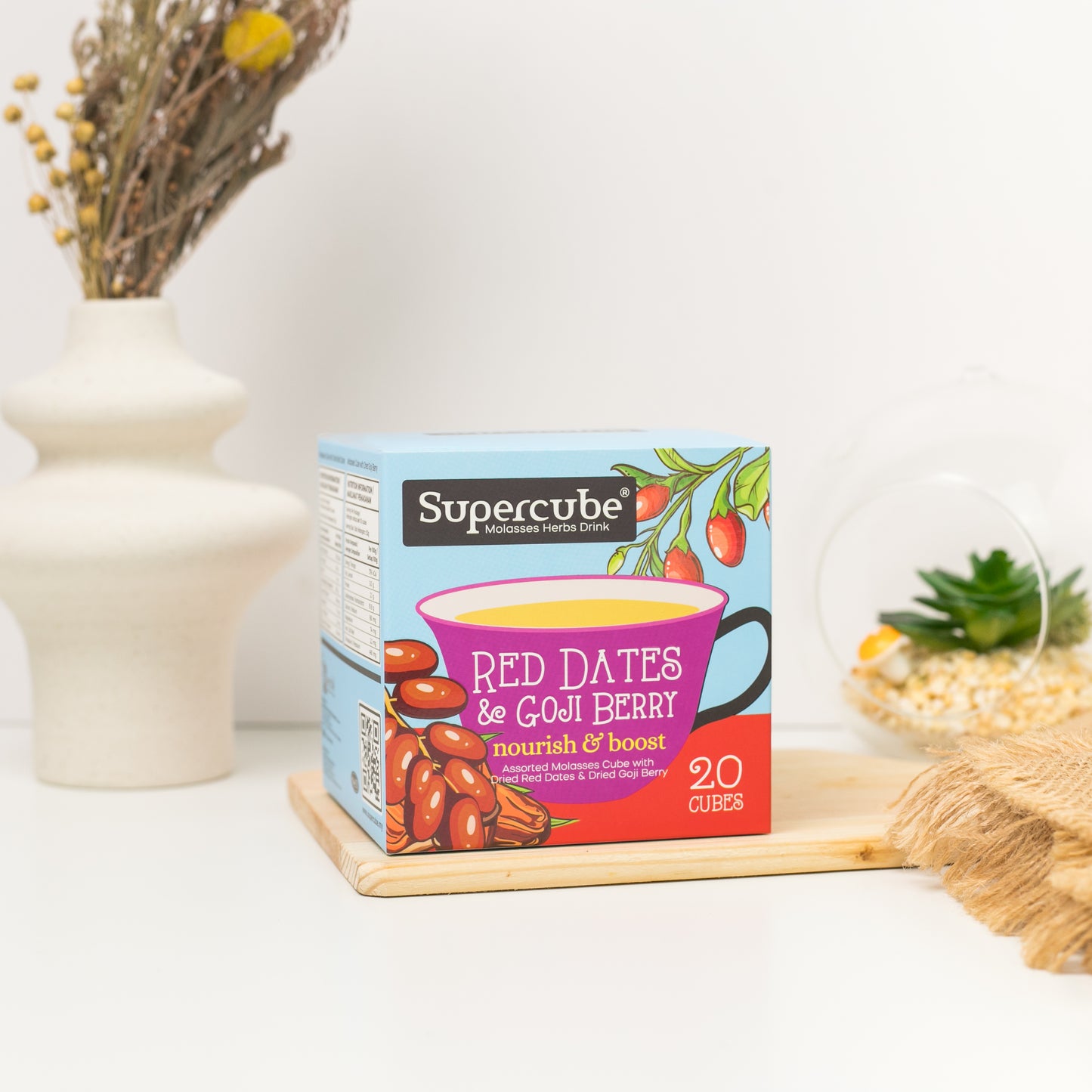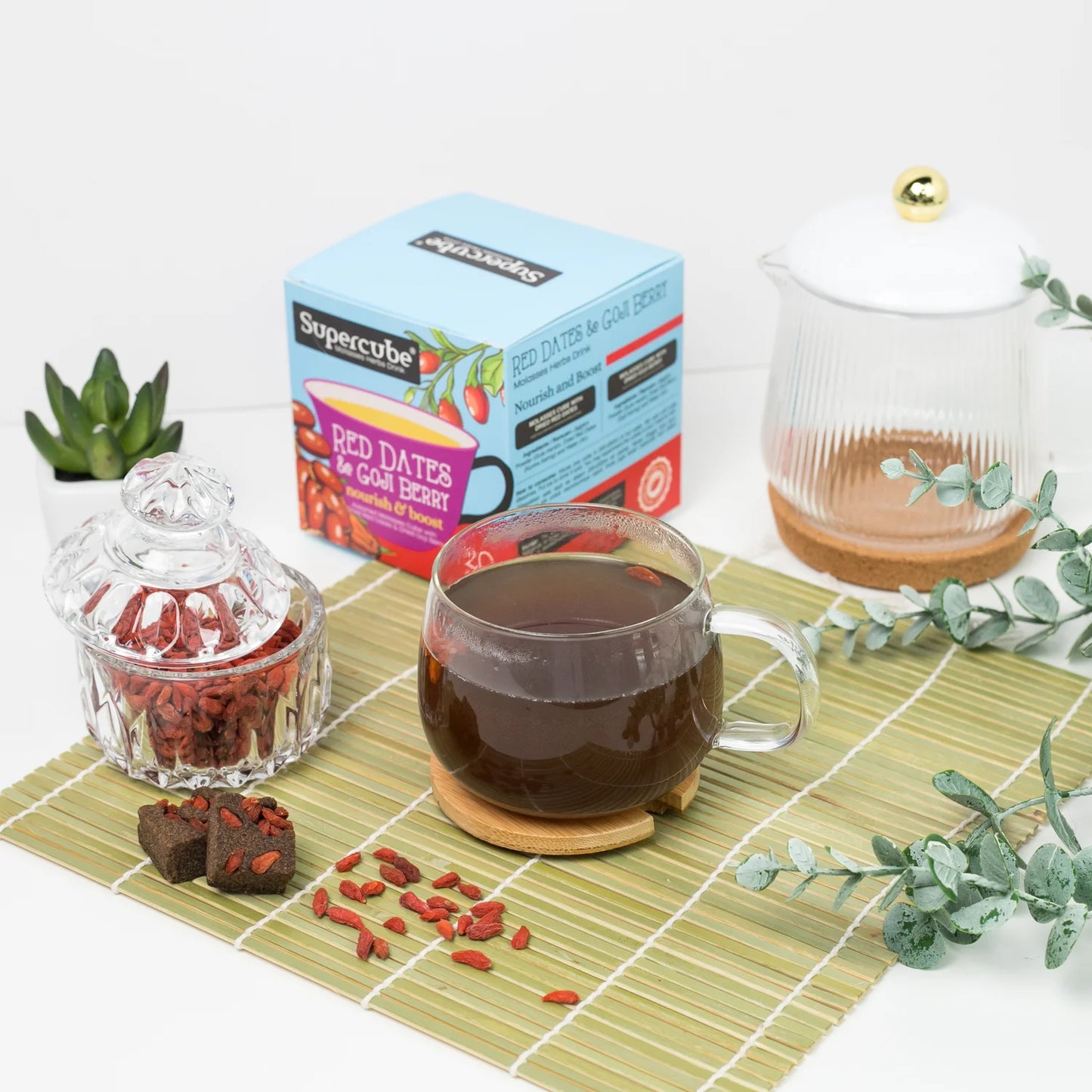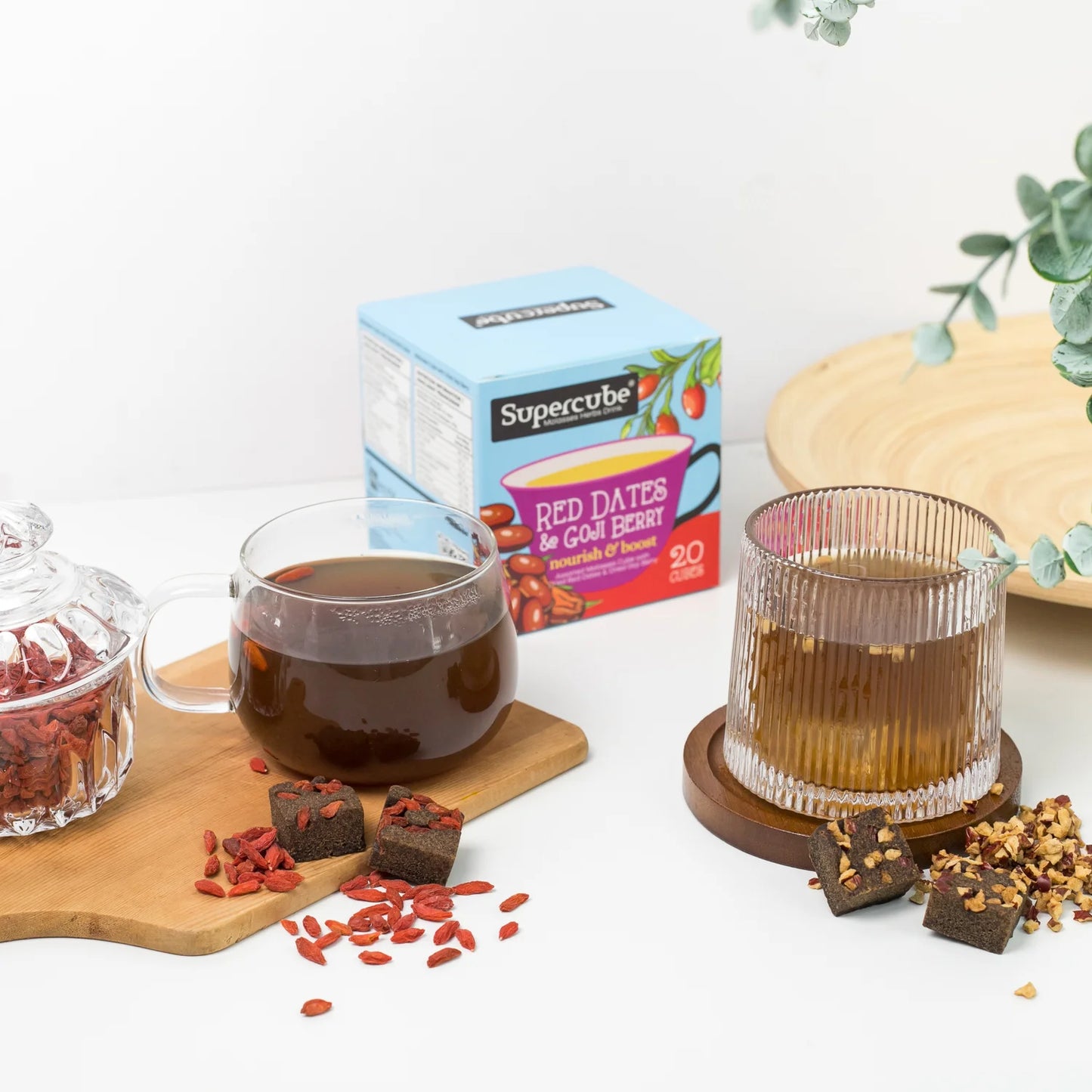 Embrace motherhood with confidence and vitality
Boost lactation for breastfeeding moms, increase hemoglobin levels for pregnant mothers, and aid digestion during confinement. With its caffeine-free formula, it's safe and natural.
Nourishing Blood
Red dates boost red blood cell production and improve blood circulation. Goji berries support healthy blood, traditionally used to nourish it in Chinese medicine.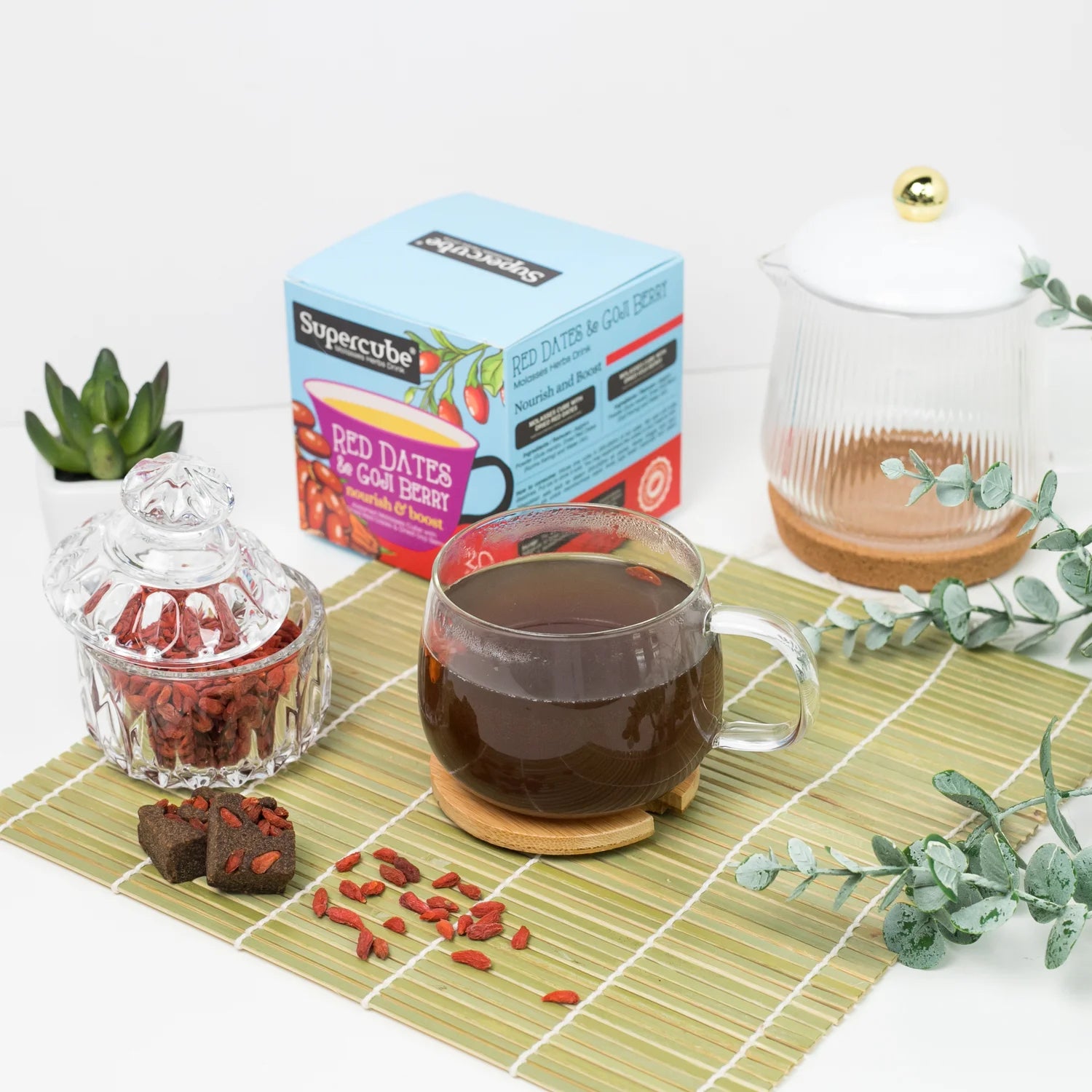 Milk Booster
Red dates, rich in iron and vitamin C, enhance lactation for increased breast milk production. Goji berries offer vital nutrients for overall maternal well-being during breastfeeding, aiding mothers in their lactation journey.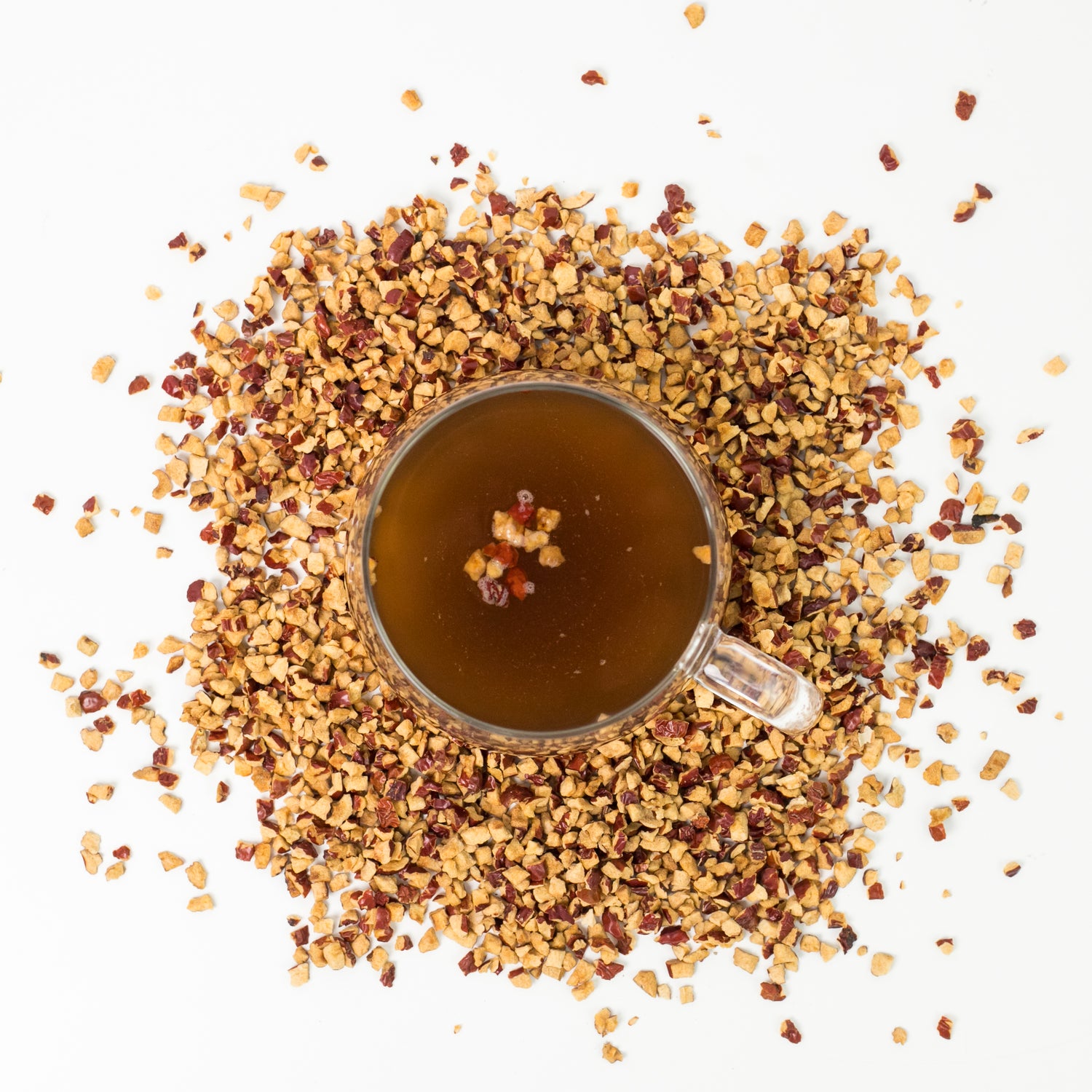 Constipation
Red dates aid digestion, prevent constipation, and support healthy bowel movements. Goji berries' fiber promotes digestive health and regularity.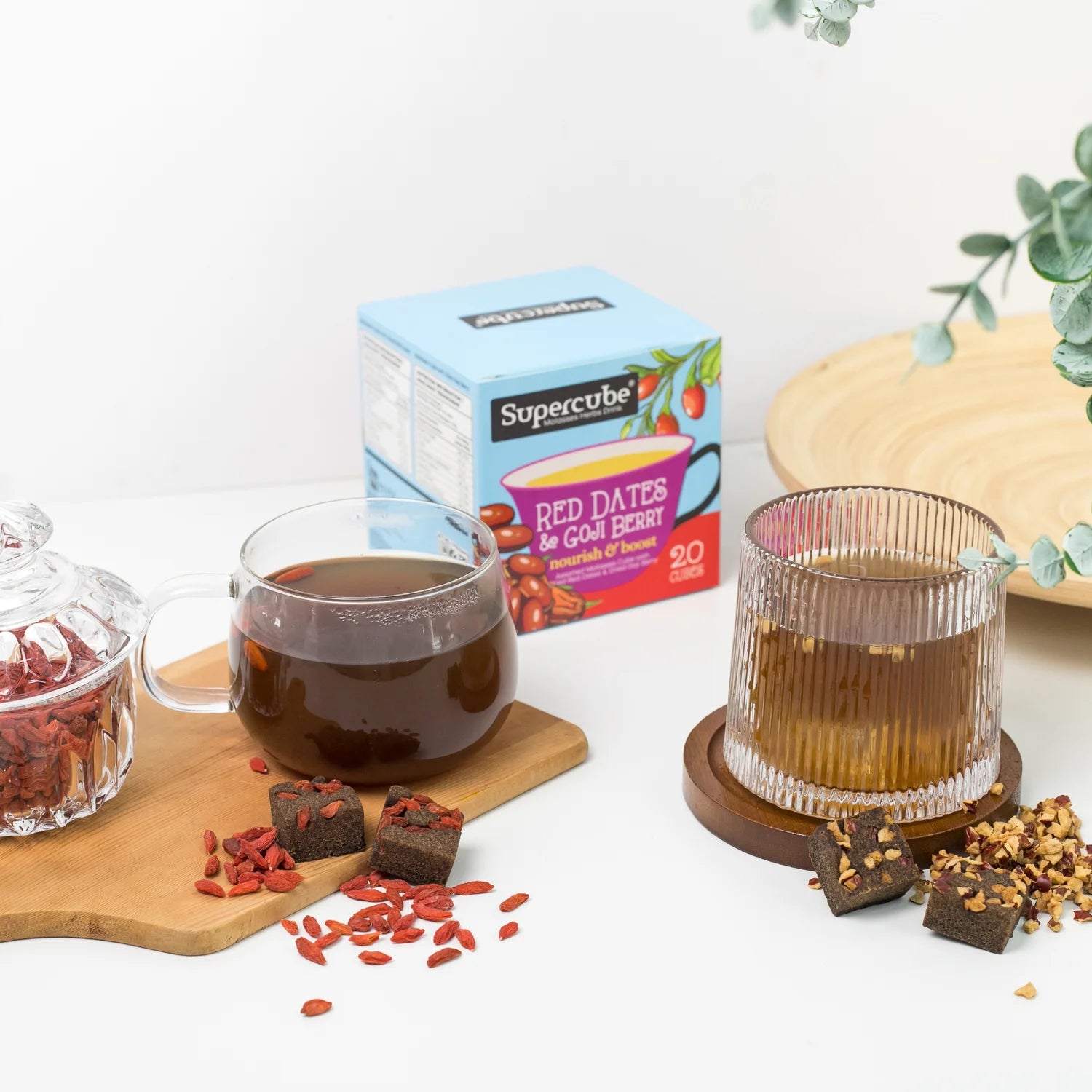 Hemoglobin Increase
Red dates increase hemoglobin, crucial for anemia in pregnant women. Goji berries provide iron, essential for hemoglobin production.